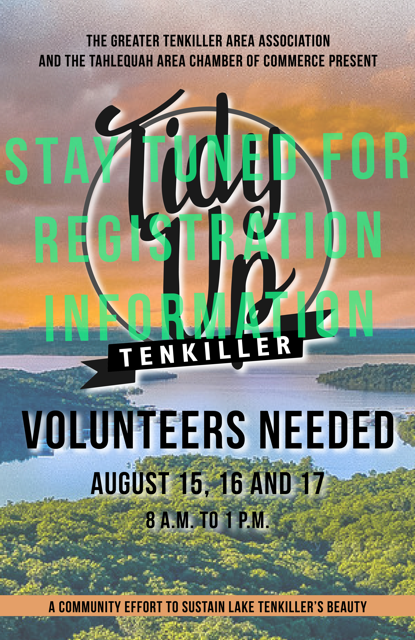 LAKE TENKILLER CLEANUP SCHEDULED AUGUST 15-17, 2019
PLEASE PUT THIS ON YOUR CALENDAR
Name of Event: Tidy Up Tenkiller
Date: August 15 Thursday, 16 Friday, 17 Saturday
Organized by: GTAA (Greater Tenkiller Area Association) and TACC (Tahlequah Area Chamber of Commerce)
Save the Illinois River (STIR) is a sponsor of this event.
If you would like to help or to contribute, see My Tahlequah on Facebook.
Thirty boats and lots aof volunteers are needed for shoreline cleanup. Registration is requested.
This project is clearly important to STIR's mission which is to protect and preserve the Illinois River, its tributaries, and Tenkiller Lake - STIR President Denise Deason-Toyne.